UNIONDALE MUG PURCHASE
WE ARE PROUD TO PRESENT OUR 40TH REUNION MUG!
EVERYONE WHO ATTENDED THE REUNION RECEIVED ONE OF THESE!!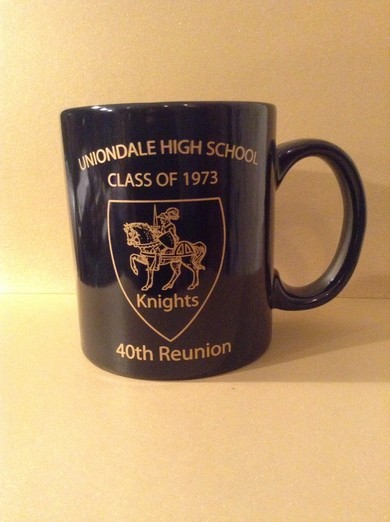 WE HAVE A LIMITED SUPPLY OF EXTRAS!
WE ARE MAKING THESE AVAILABLE TO YOU!!
COST IS $10.00 PAY BY CHECK
$10.51 (includes cc fees) PAY BY CREDIT CARD
SHIPPING/HANDLING IS INCLUDED IN THE PRICE!!
FIRST COME FIRST SERVE!! HURRY AND GET YOURS TODAY!!!
ALL MONIES RECEIVED FROM THE MUG PURCHASE IS PUT TOWARDS OUR FUTURE REUNION!
Uniondale High School Reunion Mug
Price INCLUDES Priority Shipping!! Credit card processing fees will be discounted when paying by check at check out. Mug(s) will be shipped when payment is verified.
Sorry, you must be logged in to buy tickets.
If you would like to order please
log in here
.
| NAME OF ITEM | QTY | COST |
| --- | --- | --- |
| Uniondale High Reunion Mug | | $10.51 |